Traditional Home Hosted in Hanoi by Motorbike or Jeep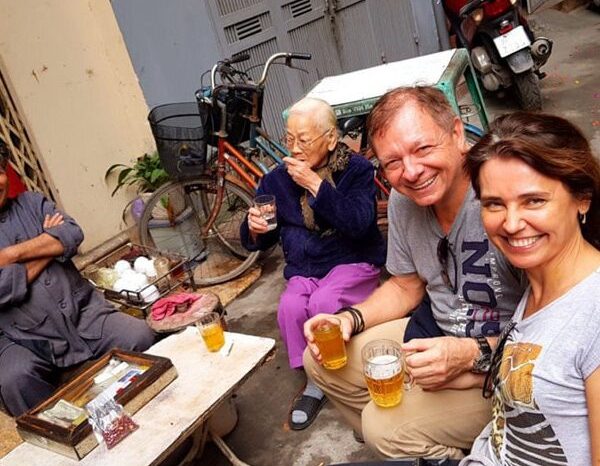 Traditional Home Hosted in Hanoi by Motorbike or Jeep
Participating in a culinary home-hosted class where you will learn about important materials and techniques used in Hanoian cuisine is one of the best things to do in Hanoi's capital. Join us for a "Real Deal": prepare a classic supper with a local family in Hanoi to enjoy true home-cooked Hanoian cuisine and a welcoming ambiance.
Price from : 60 USD
Book now
Tour duration: 17:30 – 21:30
Duration: 4 hours
Languages: English and Vietnamese
Detailed Itinerary
Our tour guide will greet you at your hotel and provide you with a brief tour introduction to ensure a 100% -satisfactory journey, after which we will begin our adventure.
We'll go through a network of streets only locals know about, learn about local life, and hear numerous behind-the-scenes anecdotes to learn everything there is to know about Hanoi's Good, Bad, and Ugly.
An invitation to a local's home will lead to insider cooking ideas, additional connections in the city, and friendship, in addition to savoring authentic wonderful cuisine and learning how it is created. Meeting not only the hosts but also the family's cousin introduces you to like-minded individuals who share a passion for food and local culture.
We'll close the night with a Special One-of-a-Kind Experience that takes place only in Hanoi, Vietnam's capital: the Lower Flag Ceremony in Ba Dinh Square.
Tour price: From 60USD/person
Inclusions:
Traditional home-hosted supper with a local Hanoian family
Experience Tour Guide & Driver
Minsk motorbike or Gaz69 Jeep
Pick-up and drop-off services are available.
Exclusions:
Tips & personal expenses.